Breakfasts and services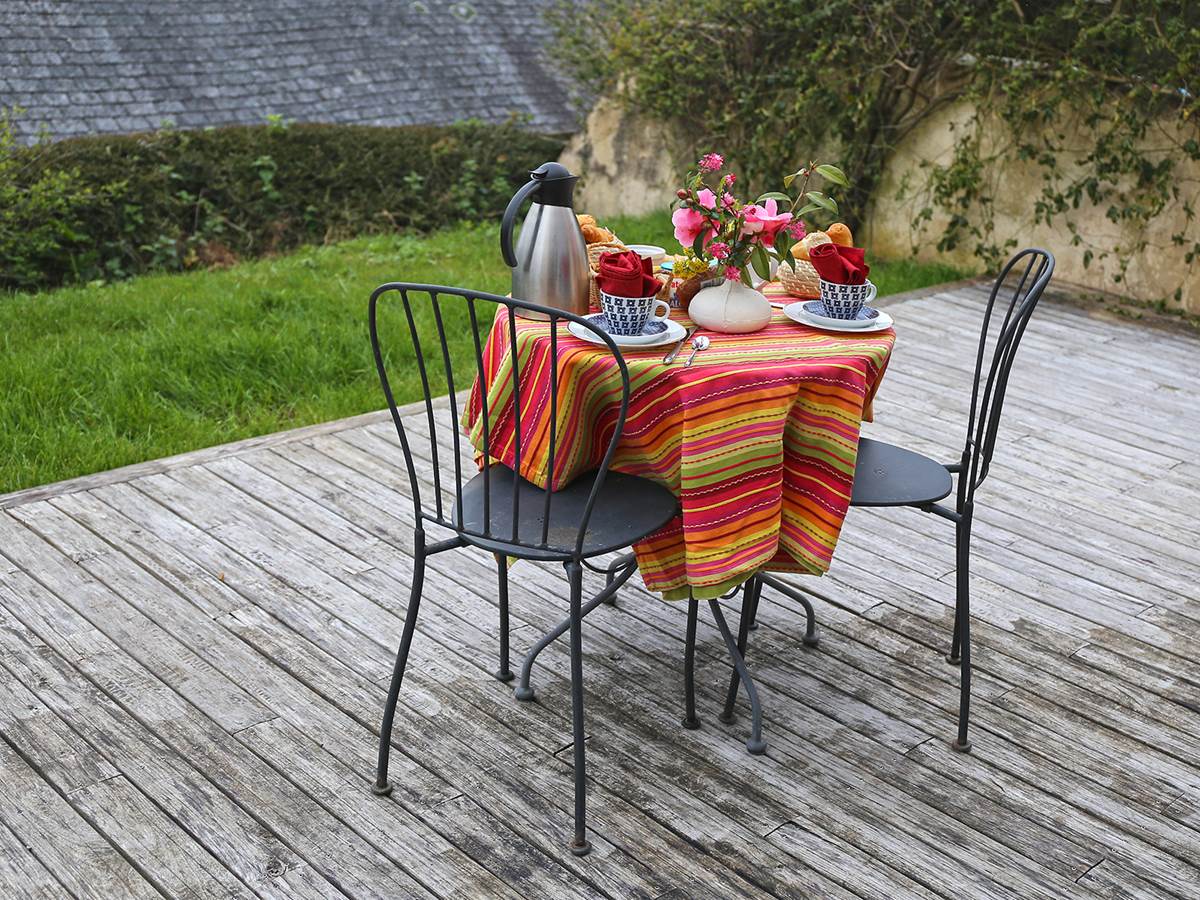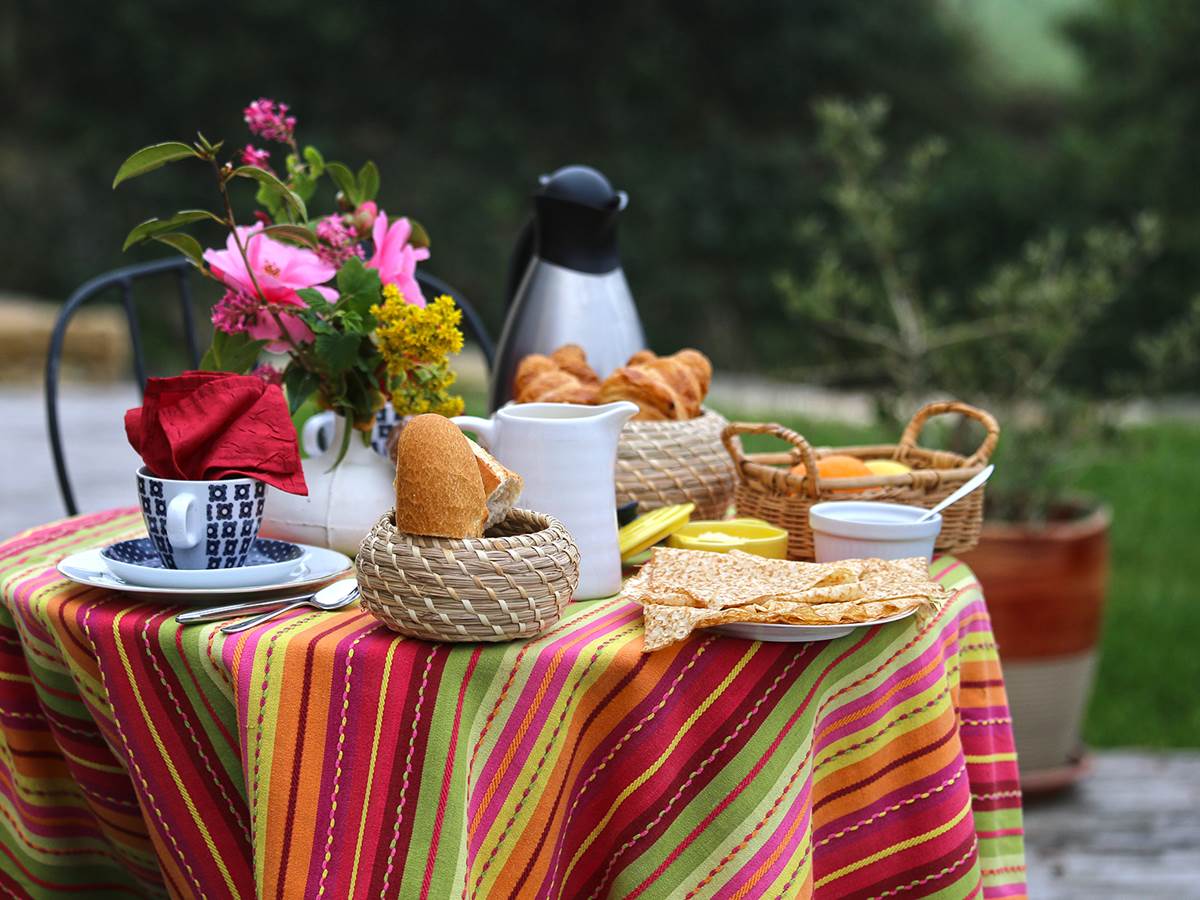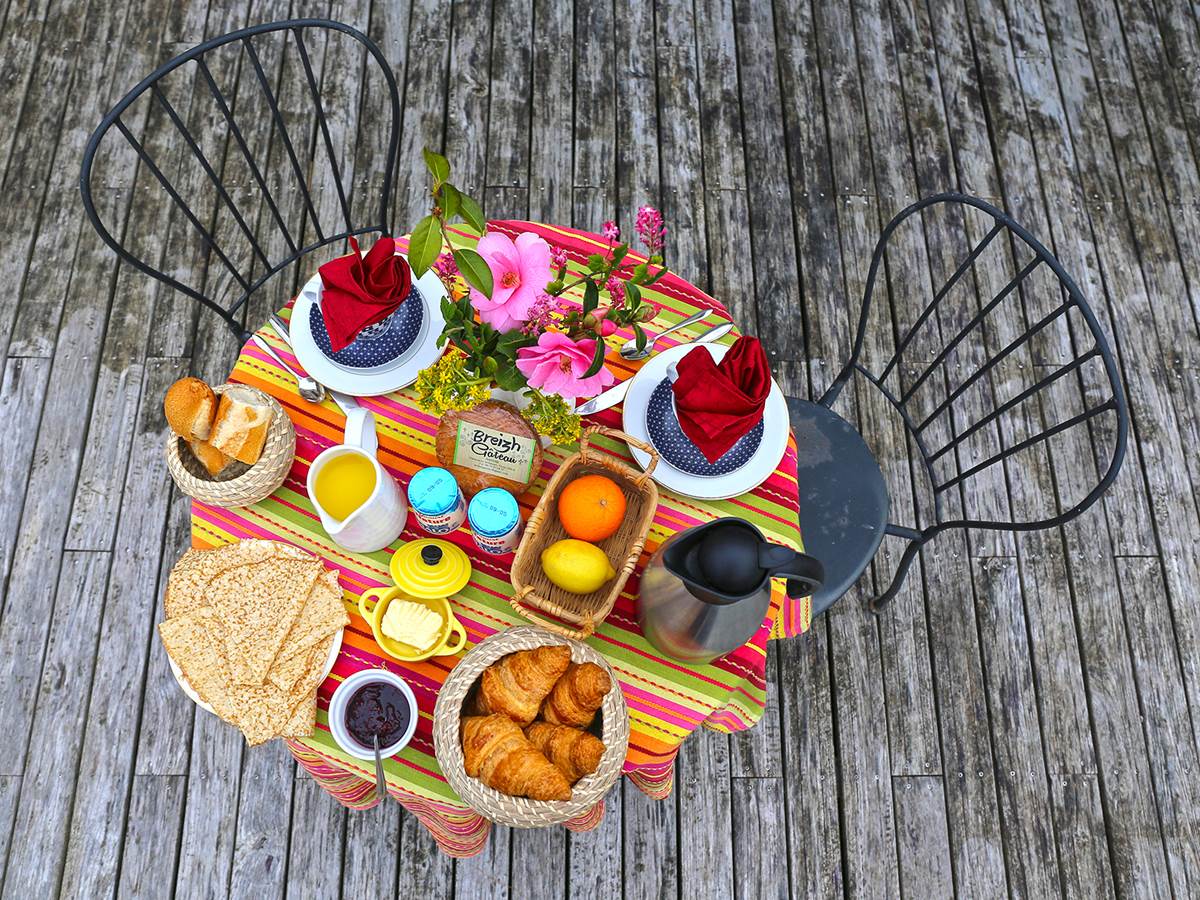 This is the happy moment! It's time for today's projects.Delection, abundance and serenity!
The bed and breakfast breakfast is served in your personal lounge, at the time you want. Rich and varied, it consists of fresh bread (tradition), croissants, salted butter, jams, pancakes, yogurt, cake, fruit juice and hot drink of your choice ... In addition, your host is available to discuss and discuss your stay if you have the desire.
On request, the luggage of the hikers can be transported to walk light! We are called and we come to pick up the luggage; this service is charged at 18 euros the round trip without it can exceed 20 km.
Luggage is kept free. "Ile Sein" has a dedicated parking adjoining. "Ile de Ouessant" has a reserved parking space. These car parks are perfectly safe, located in our property at the end of a private road.
"Ile de Sein" has a washing machine and access to a dryer.
"Ile de Ouessant" has access to a washing machine and a dryer.